Clear Reusable Water Bottles
Practicality and sustainability don't have to be dull…
Our ESTIVA clear reusable water bottle collection is stylish with fun color options and every bottle includes a fruit/tea infuser insert.
Fill Your Life With Color & Flavor!
ESTIVA Clear Reusable Water Bottles
Choose your favorite color combination and each bottle comes with a matching infuser insert. Now your clear reusable water bottle with fruit infuser is not only chic and sustainable, but it also helps you drink more water to stay hydrated.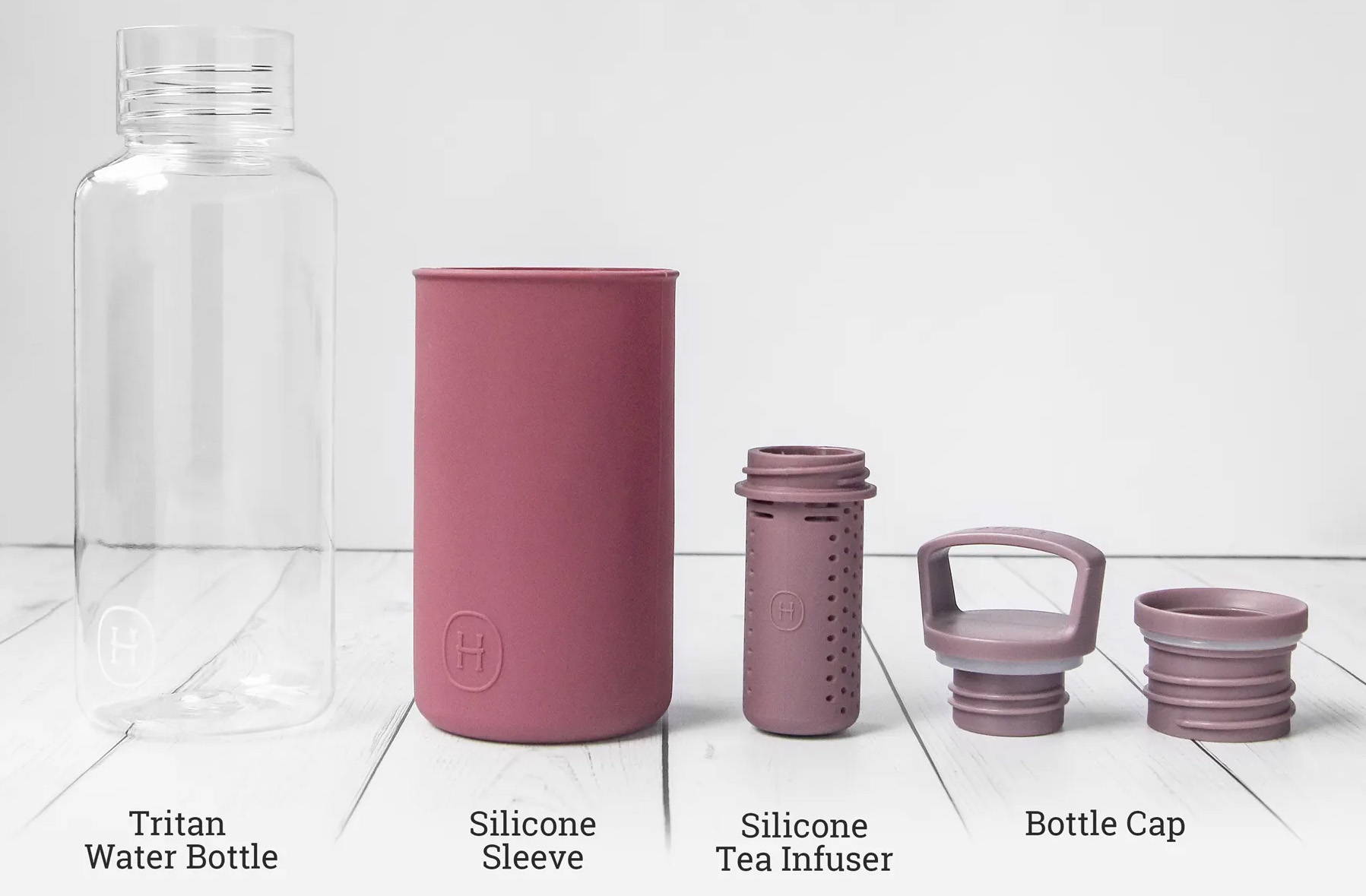 "This is a really great water bottle. I love the extra rubber sleeve on the outside that gives it a firm grip. The extra piece on the inside that filters out any fruit that you might put in the water to infuse it is really cool and easy to clean. I will definitely get another one of these water bottles."
- Boris


Your ESTIVA bottle comes with a screw on fruit or tea infuser insert, but having an extra insert makes life and changing flavors simple. Plus you can mix and match colors to go with your mood.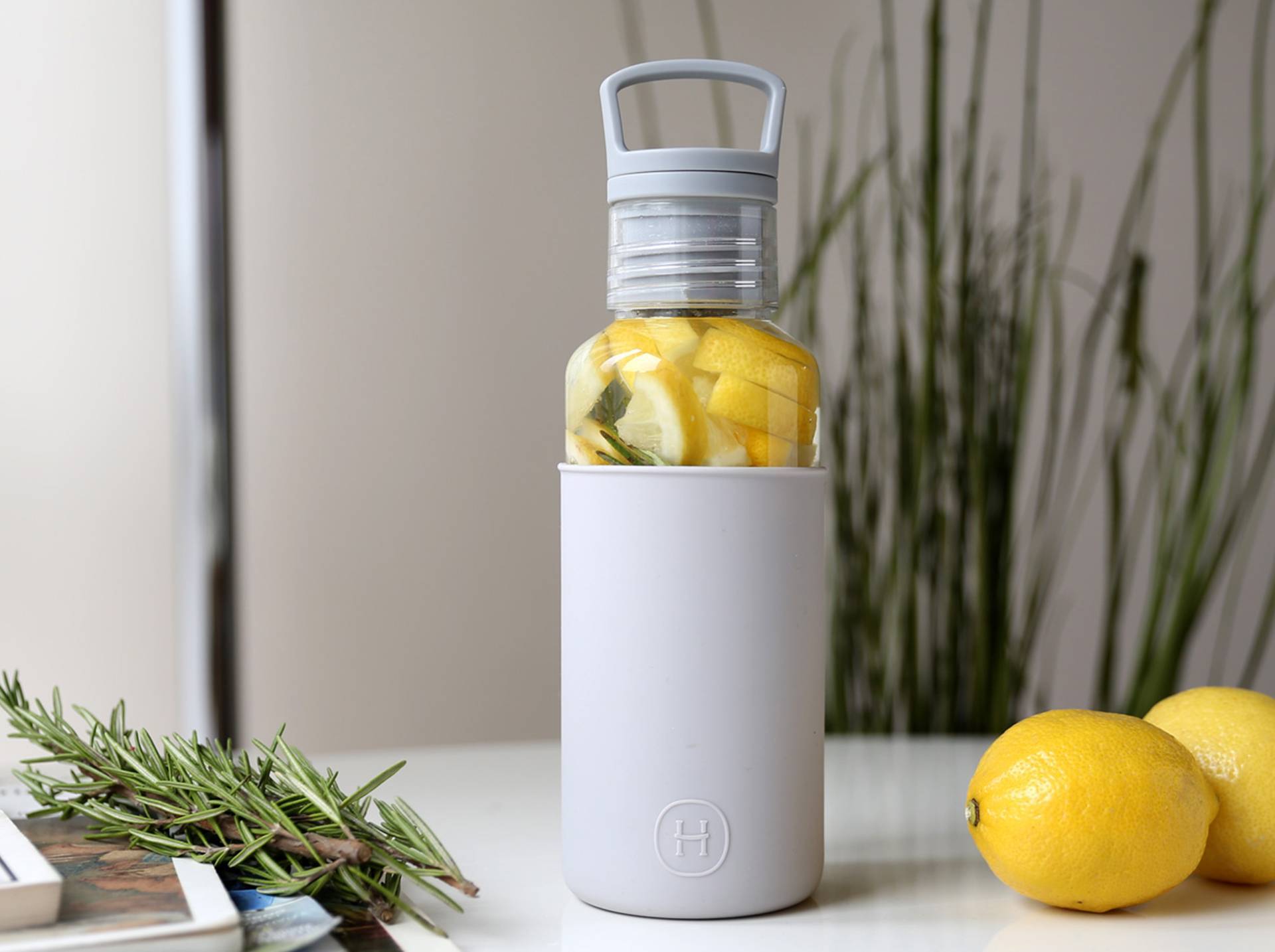 Hollywood's Hydration Secret: Water Bottles with Fruit Infusers!
When it comes to staying hydrated and living a better life, infusing your water is an easy way to do just that! Celebrities know that a great way to make infusing your water fun and convenient is having a water bottle with a fruit infuser that you LOVE!
A reusable water bottle with fruit infuser allows you to infuse your favorite fruits or herbs into your drink so you can enjoy delicious, healthful infusions anytime and anywhere! You can create your own unique flavor combinations and enjoy a variety of health benefits from the antioxidants in fruits like strawberries or raspberries, as well as the additional vitamins and minerals found in herbs like mint or rosemary. Plus, infusing your water helps you stay hydrated and enjoy life!
Reduce Your Footprint & Look Fabulous!
If you're looking to reduce your environmental footprint, then it's time to ditch the single-use plastic water bottles and make the switch to clear reusable bottles! Our ESTIVA collection is not only stylish and convenient for on-the-go hydration, but can help cut down on oil usage, plastic production, and CO2 emissions.
With a HYDY clear reusable water bottle, you can do your part to save the environment and look great doing it! Join the growing number of eco-conscious individuals making the switch today and start enjoying all the benefits that come with owning a clear reusable water bottle.